A couple weeks ago, my friend Christie and I went to the main Salt Lake City library for their special grab-a-bag-full-of-books-for-$5 they have twice a year. I'd never been before. Christie and I spent an hour perusing shelves for books that looked interesting. Most of the books were discarded library books, but strangely not all of them were. My guess is that people sometimes donate their personal books/libraries to the public library and instead of putting those books into the library system, the library earns money by selling them (not that they're making much on this deal).
Anyway, I spent most of my bag's capacity filling it with mid-grade level books for Bianca to read. She's always complaining that she's read all the books in her room three times. I let Portia add a couple of her own discoveries to the bag as well. As I was leaving with my bag overflowing, I plucked one last book from a shelf. It was called, "How to Decorate for and with Antiques." I love old houses and furniture, so I thought it was appropriate. This one wasn't a library discard either. A small treasure just for me.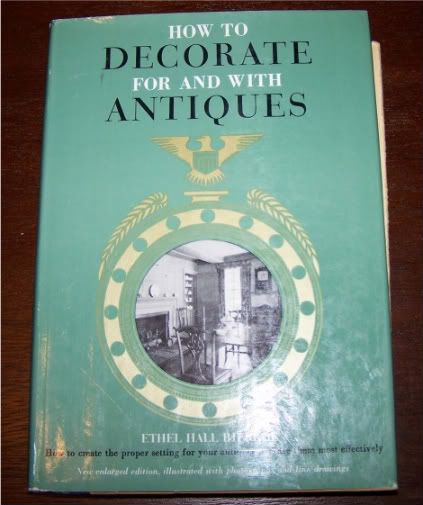 After lunch, as Christie was dropping me off at my car, she wanted to see what treasures I'd found that day. My paper bag tore right in half (I was trying to get the most for my money, of course) when we went through the books. As I showed her the antique book, it fell open to a section in the middle. Used as a bookmark was a professional photograph of a man. He was in a robe so it looked like a graduation photo of sorts--maybe high school but I think college.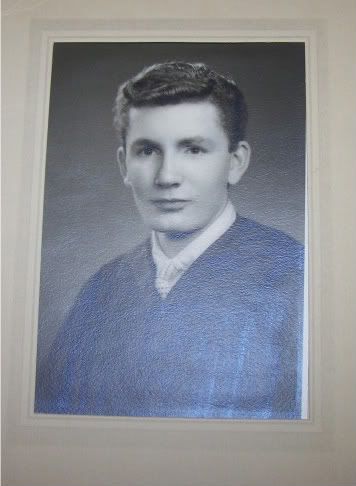 It intrigued me. I'm always using random things at my grasp as book marks when I'm reading. Half my books are probably filled with my old keepsakes (mostly trash and receipts) but little reminders of where I was in my life when I was reading that particular book--or at least where I bought gas that week. Anyway, the only clue to who this book belonged to (and how I might return this photo to the family to which it belongs) is an inscription in the front. It reads, "Minnie, Happy Birthday. 2/11/73" So I deduced that Minnie's birthday is probably February 11. I did a search online and it returned nothing. Probably because Minnie was a nickname and not the woman's given name. I also assume that this woman was from Salt Lake City because the photographer--Lignell and Gill-- stamped on the back of the photo was in Salt Lake City.
I don't know if I'll ever be able to return this photo to its rightful owner. I'd like to. I feel bad having this piece of another family's history--a treasure really--in my possession, but I frankly don't know how to go about returning it. Any ideas?