Portia's preschool did a Witches Brew etiquette luncheon instead of a typical Halloween party this year. They were supposed to wear their best dresses rather than a costume. They had a five-course meal and Portia was escorted to her seat by a gentleman.
They used fine china.
Portia tried a pickle and says she liked it, although she wouldn't eat one for me at home.
They drank out of goblets.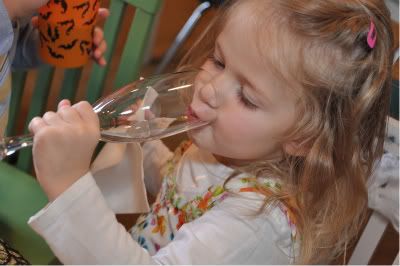 Portia loved the chocolate-covered strawberry and she will eat those for me at home.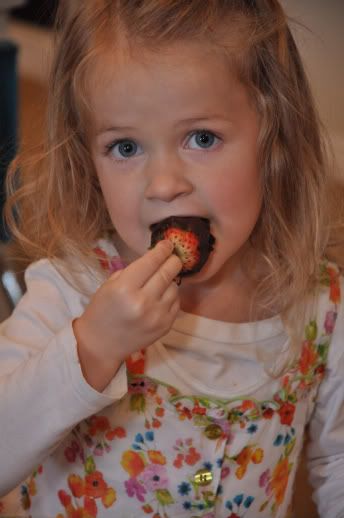 Here's Portia's cute preschool class.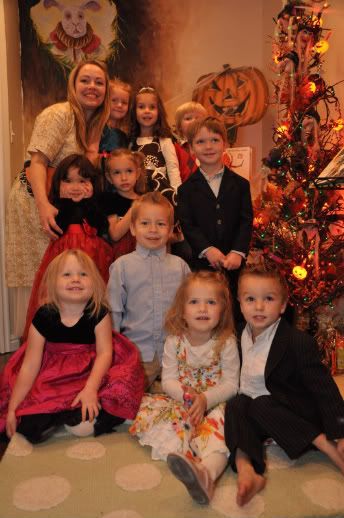 I love my Portia!