It all started with this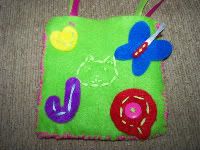 Bianca has been stitching away and she made me this purse so that I'd have a place to store my keys and cell phone (since I'm losing it all the time). I brought it with me to dinner with some ladies from my writing group. It's a little bright so it didn't take long for them to ask me about it. I told them my daughter Bianca made it and they asked how they might be able to get their hands on one. When I told Bianca about this, she started going crazy--stitching, cutting, threading away. She went a little too crazy and made a ton of these purses and asked if I'd start a store on my blog to see if we could sell some. So, here are some of her latest creations. They're one of a kind. You won't find another like them anywhere in the world.
Sun & Bear Purse ($2) BIANCA DECIDED TO GIVE THIS ONE TO HER BEAR LEAH
"I Love a Bird" Purse ($3) SOLD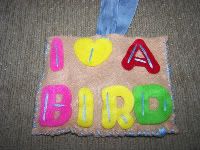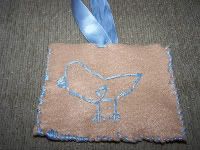 And last but not least, the creme de la creme of hand-stitched purses, the 3-D Bird Nest Purse ($4) SOLD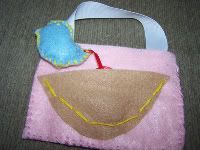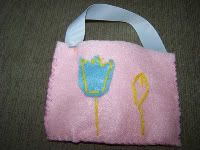 Get yours today!