Portia's third birthday was quiet as far as birthdays go. We had a nice family meal together (Cheddar Cheese pies) and Daddy brought home gourmet cupcakes from this new bakery called The Sweet Tooth Fairy. Yum!
For her birthday, Portia got some Angelina Ballerina living room furniture (see discarded furniture in photos), a Little Einsteins toy, and a stuffed owl. This seemed small potatoes to Portia when she opened Grandma Watters' box of goodies that included a rainbow tutu with matching musical bells.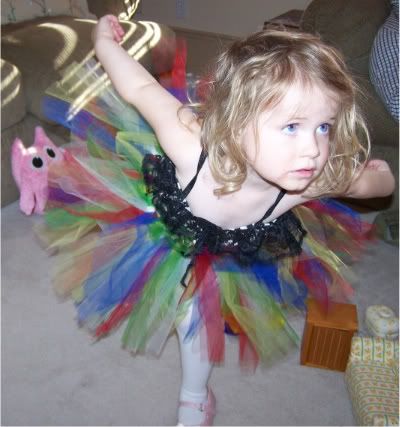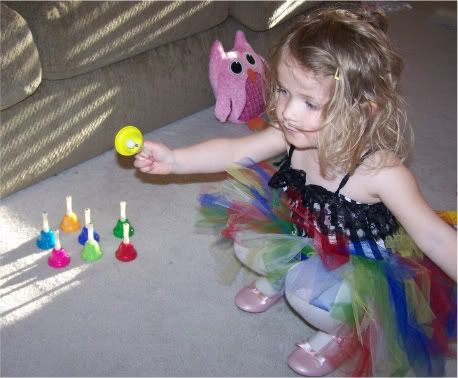 Happy Third Birthday, Portia!